This is an archived article and the information in the article may be outdated. Please look at the time stamp on the story to see when it was last updated.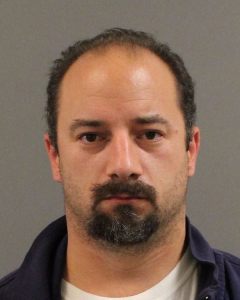 STOCKTON-
A Stockton man is facing serious charges after his foster daughter is allegedly beaten so severely, she is in a coma. This case raises questions about the fostering system, and how adults are screened for the program.
FOX40 reached out to Child Protective Services in San Joaquin County, and while they could not comment on the specific case of Paul Teldeschi, they did discuss their process.
CLICK HERE for more information about the recent investigation
CPS says the whole process starts with taking a prospective foster parent's fingerprints and running a background check. The candidate is asked about their family history. Then they must go through a foster parent training course. A CPS licensed worker then visits the home to do a survey before placing any children there to check for an unsafe situation.
The agency also says any time there are reports of a child being abused, there is  a review of their internal process; CPS says they look at every step along the way to make sure protocol and procedures were followed.
In regards to the ten-month-old girl who is now in a coma, and Teldeschi's arrest, CPS released the following statement:
"Our thoughts and prayers are with the innocent child and her family.  Events of this magnitude hit not only the family involved, but also the system that serves kids extremely hard.  The majority of foster parents in the state are very committed to the care and welfare of children and when an event like this is alleged to be committed by a foster parent, it affects the foster parent community."
Teldeschi is being held at the San Joaquin County Jail.