This is an archived article and the information in the article may be outdated. Please look at the time stamp on the story to see when it was last updated.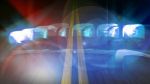 DAVIS-
Police in Davis say a man left the scene after causing a deadly accident Saturday afternoon.
Crews responded to the crash shortly after 2 p.m., near East Covell Boulevard and Baywood Lane, where a car had hit a tree. Police say the driver, an 85-year-old woman, was rushed to the hospital but died from her injuries.
A short time later, officers responded to a second crash down the street near Pole Line Road. Investigators say 39-year-old Armando Gonzalez had rear-ended a vehicle and sustained moderate injuries. Traffic detectives say they believe Gonzalez caused the first crash, as well, and fled the scene.
After being cleared by doctors, Gonzalez was booked into Yolo County Jail for manslaughter and hit and run charges.