This is an archived article and the information in the article may be outdated. Please look at the time stamp on the story to see when it was last updated.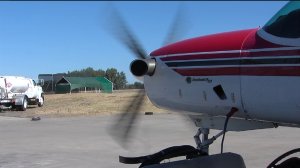 DAVIS—
A young man described as an experienced skydiver died after a skydiving accident near Davis Saturday.
The Yolo County Sheriff's Department told FOX40 that the 23-year-old somehow fell out of his harness during a skydive around 6 p.m.
The man was taken to the hospital but was pronounced dead by 6:22 p.m. He is not being identified by authorities at this time.
Sheriff's say that the man was with friends at Skydance Skydiving.