This is an archived article and the information in the article may be outdated. Please look at the time stamp on the story to see when it was last updated.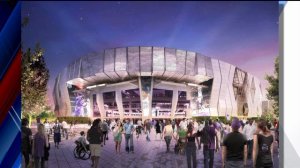 SACRAMENTO-
The Sacramento Kings said Wednesday that demolition for the new downtown arena is expected to begin late July.
A rough schedule was outlined in a news release sent by the team. A fence will be set up and trucks will deliver materials through the summer, and crews will do a mass excavation of the site through the fall.
Crews will give the public a 24 to 48-hour heads up before demolition begins.
The foundation will be laid from fall 2014 into the 2015 winter months.
The arena will begin to take shape in summer 2015, as the steel structure starts to go up.
Expected completion of the new arena is in the fall of 2016.
There will be a barrier put up on the 7th Street side of the construction area, between 24 Hour Fitness and the University of San Francisco satellite campus, and will include a viewing window.
Another barrier with a viewing window will go up on the 5th Street side, by Macy's at the River City Brewing Company.
View the Kings' complete announcement and timeline by clicking here.