This is an archived article and the information in the article may be outdated. Please look at the time stamp on the story to see when it was last updated.
PATTERSON-
Stanislaus County Sheriff's investigators have identified the three men they believe helped kidnap a man and hold him for $800 ransom over the weekend.
Detectives say 21-year-old Victor "Cuate" Sandoval, 20-year-old Arturo "Rascal" Martinez and 22-year-old Adan "Burner" Esquival kidnapped a man Saturday and repeatedly assaulted him over the span of nine hours in Patterson.
Martinez is said to be easily recognizable, having lost his eye after being shot in the head in Modesto last December.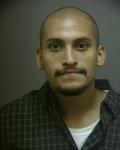 The man was kidnapped from his rural Stanislaus County home and taken to Patterson, deputies say. According to detectives, the suspected kidnappers believed the man had stolen from them. Deputies say they wanted the man's family to pay them $800.
Deputies swarmed the home where the man was being held Saturday night, were able to rescue him and take one person, 22-year-old Jonathan Figueroa into custody.
Figueroa was arrested for kidnapping, assault with a deadly weapon, robbery and gang-related charges.
Anyone with information about the kidnapping or the other three men deputies believe to be involved are asked to contact investigators at (209) 525-7080.
Related Stories:
Investigators Free Man Held for Ransom