This is an archived article and the information in the article may be outdated. Please look at the time stamp on the story to see when it was last updated.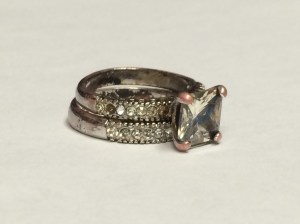 SACRAMENTO COUNTY-
The Sacramento County Sheriff's Department is asking for help in identifying the body of a woman found Thursday near Snodgrass Slough.
She was burned beyond recognition, investigators say.
Detectives have few clues to go off of, but say she was wearing a diamond ring (pictured left) on her left hand.
Investigators say the woman was about 5-feet-3-inches tall, had blonde or light brown hair and was between the ages of 35 and 45.