This is an archived article and the information in the article may be outdated. Please look at the time stamp on the story to see when it was last updated.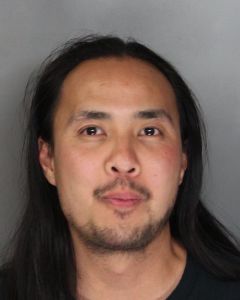 SACRAMENTO-
Sacramento police arrested a man for assault with a deadly weapon and felony DUI after they say he intentionally drove his car into one bicyclist, and then accidentally hit two others.
On Saturday night, a police officer stopped a driver who was speeding in the opposite direction of traffic on 21st Street. The officer learned the driver was previously arguing with a bicyclist, and the biker slashed one of his tires.
Police say the driver, 31-year-old Wesley Tran, then changed the tire, looked for the bicyclist, found him and hit him with his car.
Tran then drove off in a hurry, lost control of his car, and hit 2 other bicyclists at the intersection of 20th and L Street, according to officers. The first biker hurt his head. Of the other two bikers, one did not get hurt and the other was slightly hurt.
Greg Cotta filed this report.