This is an archived article and the information in the article may be outdated. Please look at the time stamp on the story to see when it was last updated.
LINCOLN-
In less than a year, a Lincoln-area business owner went from Googling her dream, to achieving it. Bags from Tanja Poley's company, Ten Four Goods, will be included in this year's gift bags to Oscar nominees and award presenters.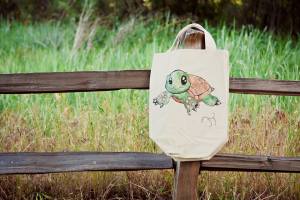 "Six months ago I Googled 'how do you get your products to the Oscars', and here we are, next week we are going to the Oscars," Poley told FOX40.
Poley started Ten Four Goods in 2013, featuring eco-chic bags, towels and other items.  She said after her online search, she found the process to get to the Oscars daunting.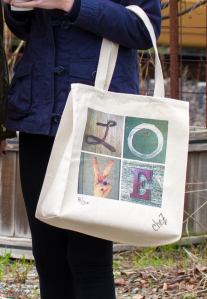 She tells FOX40 she was later contacted by a producer with the Oscars, who said they found out about Poley's business because a Facebook friend of theirs had liked Ten Four Goods' Facebook page.
By the middle of January, everything was confirmed, and Poley, her two children and boyfriend were invited to attend a party the day before the Oscars to display their items and hobnob with celebrities who are nominated for or will be presenting Oscar awards. It was short notice to get the roughly 200 products and business cards together, and head south to Los Angeles.
"Between my mom, my children and I, we were able to get everything done. We put out all these tables for the Super Bowl, and we're making bags and putting tags on them," Poley said. "If you own a business you work, even if it is a Super Bowl."
She says she will have a mix of designs for the Oscars. "Considering the audience, I wanted to make sure there would be a couple different looks, so there would be something for everyone," Poley told FOX40.
So how do her children feel about the honor? Poley's daughter Grace, 14, is excited, while her son Noah, 12, is a little bummed he will have to miss a day or two of school to attend the party.
Tanja Poley will be stopping by the FOX40 studio Wednesday morning around 9 a.m. to talk to us about her business being selected for the Oscar gift bags.