This is an archived article and the information in the article may be outdated. Please look at the time stamp on the story to see when it was last updated.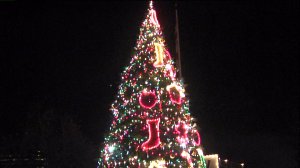 Whether or not you hang lights on your own home, few people can resist a stroll through a decorated neighborhood in December; FOX40 has a few "must see" streets, and want our viewers to add their best spots!
The "Fab 40's" in East Sac has many distinctive homes elaborately decked out in lights. Homes start in the "40's" and stretch to about 53rd and S Streets.
Dovewood Court in Orangevale is another popular street, with many families calling it "Candy Cane Lane." It's between Greenback Lane and Madison Avenue, off of Walnut Avenue.
If you are entertaining little ones during your Christmas lights viewing, maybe a walk among the animals would be fun. The Folsom Zoo typically has hundreds of lights around their grounds.
Be sure to leave your favorite light display in the Sacramento region in the comments section below!