This is an archived article and the information in the article may be outdated. Please look at the time stamp on the story to see when it was last updated.
MARIN COUNTY (CNN)-
The death of actor and comedian Robin Williams was a suicide, the coroner in Marin County, California, said Friday.
Alcohol and illegal drugs were not involved, the statement from the coroner's office said. Prescription drugs were found in "therapeutic concentrations," the statement added.
Williams was found dead in his Northern California home August 11 from what investigators suspected was a suicide by hanging. The death certificate, obtained by CNN on August 21, says his ashes were scattered off the coast one day later.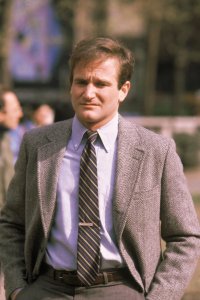 Investigators believe Williams used a belt to hang himself from a bedroom door, Marin County Assistant Deputy Chief Coroner Lt. Keith Boyd said at the time.
Williams was sober but struggling with depression, anxiety and the early stages of Parkinson's disease when he died, his widow said in a statement in August.
"Robin spent so much of his life helping others," she said. Whether he was entertaining millions on stage, film or television, our troops on the front lines, or comforting a sick child — Robin wanted us to laugh and to feel less afraid."