This is an archived article and the information in the article may be outdated. Please look at the time stamp on the story to see when it was last updated.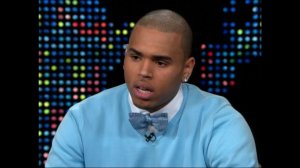 LOS ANGELES (CNN) — Chris Brown's legal troubles got more serious Tuesday when a Los Angeles prosecutor charged him in a minor traffic crash.
Brown already faces a charge that he violated his probation in connection with his felony assault conviction in the beating of his girlfriend Rihanna.
Brown, 24, allegedly was driving a car that rear-ended another car in Los Angeles in May.
The Los Angeles city attorney filed charges of hit-and-run driving and driving without a license, according to spokesman Frank Mateljan.
While Brown's representatives did not immediately respond to CNN calls for comment, the singer used his Twitter account to protest the charges:
"It's not a hit and run if u get out the car, exchange information (who has NO DAMAGE to either cars).This is really ridiculous"
"I have a valid drivers license and I gave the woman the right info. She saw cameras and wanted to make a scene."
"She contacted the cops thinking of a payday from Chris Brown when I followed the proper procedures."
"My lawyers will be contacting you. I will not stand for this bullying and yellow journalism!"
"My profile pic is the pic I took of the persons car after "the hit and run". NO damage. Just a dirty car.once again, I gotta clear my name"
While the misdemeanor charges would not ordinarily threaten a defendant's freedom, Brown's felony probation could be revoked if a judge decides the new arrest is a violation. A spokesman for the Los Angeles County district attorney said prosecutors will review the charge once they are officially notified by the city attorney.
An arraignment for the new charges has been set for the morning of July 15 at the Van Nuys courthouse. Brown is also scheduled to be in a downtown Los Angeles courtroom that afternoon for another hearing to set a date for his trial in his probation violation case.
By Alan Duke. CNN's Carolyn Sung contributed to this report.
The-CNN-Wire/Atlanta/+1-404-827-WIRE(9473)
™ & © 2013 Cable News Network, Inc., a Time Warner Company. All rights reserved.