This is an archived article and the information in the article may be outdated. Please look at the time stamp on the story to see when it was last updated.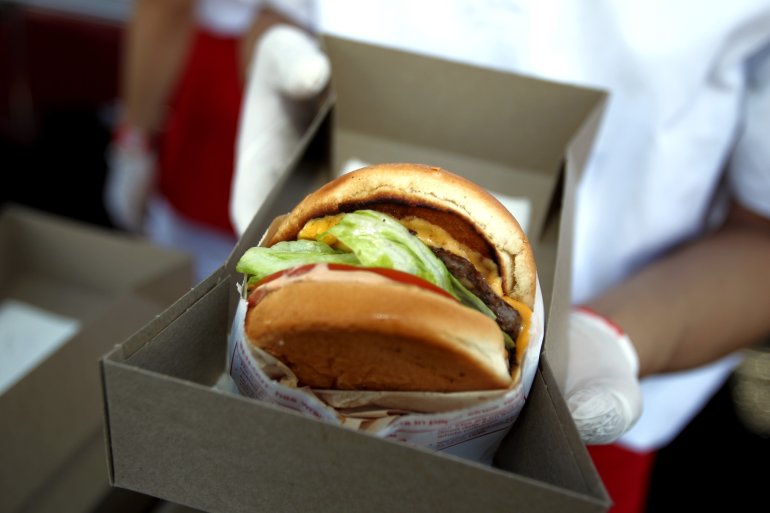 LOS ANGELES — An online petition calling for Southern California-based In-N-Out to put a veggie burger on its menu has received thousands of signatures since being launched a week ago, KTLA reports.
The change.org petition, started by the Good Food Institute, asks In-N-Out CEO Lynsi Snyder to put a meatless option on the immensely popular fast-food restaurant's menu.
Currently, fans of the franchise looking for a vegetarian option can order a "grilled cheese," essentially a cheeseburger without the hamburger patty. The petition seeks to add a meat alternative to the menu.
"In-N-Out has been letting its fans down by failing to serve anything that would satisfy a burger-loving customer who wants a healthy, humane, and sustainable option," the petition states, noting that the restaurant's vegetarian selections consist of fries and a "cheese-slathered bun."
It noted that other national fast-food chains, including Chipotle and Burger King, have gotten "huge returns" after adding vegetarian options to their menus.
"As a company that prides itself on both customer satisfaction and ethical business practices, adding a meat-free option is a no-brainer," the petition reads. "And by making this single addition, In-N-Out would be making a huge statement that it truly cares about its customers' health and the health of the planet."
More than 18,000 people have signed the petition as of late Tuesday morning. Once it has reached the stated goal of 25,000 online signatures, organizers will send it to Snyder.
This isn't the first In-N-Out has been petitioned for a veggie burger option; another online petition on change.org from from four years ago also sought a meat-free alternative to the traditional burger. It received more than 16,500 signatures before it was "closed."