This is an archived article and the information in the article may be outdated. Please look at the time stamp on the story to see when it was last updated.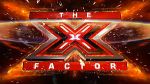 It seems like this season of the X-Factor has taken months to finally get going, because it has!  Now America gets to vote.
I must say so far,  I'm not real excited about this seasons talent.   However, I'm thinking some acts will win me over tonight. Let's see:
Teens:
1.  Arin was the best I've seen of him…he should be safe
2.  Beatrice is so talented, but I was not wowed.
3.  Diamond is back and that was probably was a good idea…she did the song justice.
4.  Carly was amazing!!
Young Adults:
1.  Paige was good, but not memorable
2.  Jennel…well I agree with Simon on this one.  I just thought it was a rip off?
3.  Cece…all I have to say is why is she still here?  A hot mess!
Over 30:
1.  Vino may be one to watch…he really wants to win this more than anyone else.
2.  Tate is the one act that could should start recording today and country music would be kind to him.
3.  Jason…aww I like him and I thought he sounded good?
Groups:
1.  Emblem 3 may break the whole "groups can't win" vibe on this show…they're great and girls LOVE them.
2.  Lyric 145…I kinda loved it!
3.  Fifth Harmony…much better this week.
So, who's in trouble?  In my opinion…Cece, Jennel or Jason.  We'll find out tomorrow!