This is an archived article and the information in the article may be outdated. Please look at the time stamp on the story to see when it was last updated.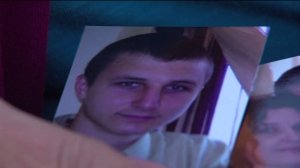 NORTH HIGHLANDS-
Family members of 22-year-old Marc Zhuchenko met outside of the O'Reilly Auto Parts off of Elkhorn Boulevard Friday, hoping to gain some closure.
"It still doesn't seem reel," one family member said anonymously. "He was such a good kid. He was a student at American River College, he never even swore."
Zhuchenko, according to the Sacramento County Sheriff's Department, stabbed the armed robber after he allegedly ordered all employees to the back of the building.
"I know he was trying to defend himself and his coworkers," Zhuchenko's relative said.
But his decision cost him his life. According to detectives, the armed robbery suspect proceeded to shoot Zhuchenko. He later died at the hospital.
Sheriff's deputies arrested a suspect Friday, who will be booked in to the Sacramento County jail after he is medically cleared of his injuries.