This is an archived article and the information in the article may be outdated. Please look at the time stamp on the story to see when it was last updated.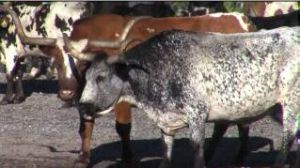 SACRAMENTO-
Dozens of longhorn steer moseyed across Sacramento's Tower Bridge Monday morning as the city kicked off its Farm to Fork Week.
Sacramento is considered the nation's farm to fork capital, being the capital city of the country's most productive state when it comes to agriculture.
The city's visitors bureau says the amount of restaurants in the area using locally-grown ingredients is "unparalleled."
Farm to Fork Week runs through Sunday. For a complete list of events, click here.