This is an archived article and the information in the article may be outdated. Please look at the time stamp on the story to see when it was last updated.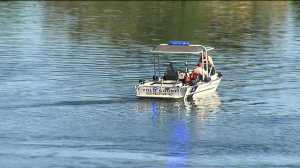 BIGGS–
A father and his 2-year-old son are dead after drowning in a Biggs wildlife area, Butte County sheriff's announced Sunday.
Emergency crews responded to the small body of water near the end of Palm Avenue just before 5 p.m. Saturday after getting a 911 call. Witnesses told emergency personnel that the two were in an inflatable boat on the pond when the boy somehow fell overboard.
The father jumped in to try and save the boy, but couldn't get back in the boat. Only the boy was said to be wearing a life vest.
When crews arrived at the scene, they found that the father had been pulled ashore but the boy was still in the water. CPR was started on both, but the father was pronounced dead at the scene.
The boy was transported to Biggs-Gridley Memorial Hospital, but was also pronounced dead shortly after.