This is an archived article and the information in the article may be outdated. Please look at the time stamp on the story to see when it was last updated.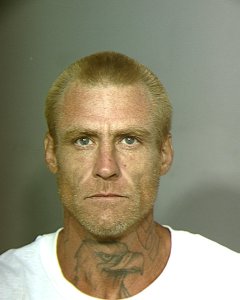 STANISLAUS COUNTY—
A father has been arrested for domestic violence and child abuse charges after his 8-month-old child died Sunday morning.
According to a release from the Stanislaus County Sheriff's Department, deputies – along with other emergency responders – showed up to an area near Hickman and Delaware Roads just south of Waterford around 9 a.m. Sunday.
The mother of the 8-month-old girl had called 911 to report that the infant was not responsive.
Responders took the infant to Oak Valley Hospital, but the 8-month-old was soon pronounced dead.
Deputies found that the family – which includes the mother, father and four children aged 4, 3, 2 and the 8-month-old – all lived in a Mercury Grand Marquis for the past two months.
While investigating the case, detectives say they found evidence that suggests the father – 41-year-old Dale Rutherford – abused his children, backing up claims made by the mother.
Rutherford was arrested and now faces charges of domestic violence and child abuse.