This is an archived article and the information in the article may be outdated. Please look at the time stamp on the story to see when it was last updated.
SACRAMENTO-
The Federal Bureau of Investigation is conducting raids at several locations in San Francisco and Sacramento, including sending officers to the offices belonging to State Senator Leland Yee.
UPDATE: Senator Yee Drops out of Sec. of State Race
READ the whole criminal document, list of charges
CHP and other law enforcement officers are at Senator Yee's office at the State Capitol. They have not made any comments about what they are looking for.
MORE DETAILS: Senator Yee in Federal Custody
Senator Yee has been arrested at a location in San Francisco. He will appear in San Francisco court Wednesday afternoon. There are reports he is facing bribery and public corruption charges.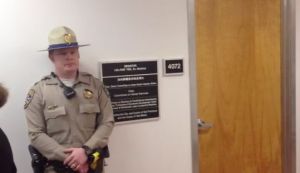 The raids started early Wednesday morning, at locations in Chinatown including a building for the Ghee Kung Tong Supreme Lodge, Chinese Freemasons of the World.
VIDEO: Federal Agents Leave Senator Yee's Office with Evidence Boxes
The exact nature of the search is not being disclosed at this time. However, FOX40 has learned drugs may have been confiscated at one of the raid locations.
READ: Senator Yee Awarded for Helping Make Government Transparent
Senator Yee is one of six people running for Secretary of State this year.
Opponents in Secretary of State Race Comment After Senator Yee's Arrest