This is an archived article and the information in the article may be outdated. Please look at the time stamp on the story to see when it was last updated.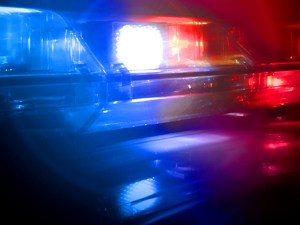 YUBA COUNTY—
In an incident that has many unanswered questions, a U.S. Forest Service firefighter was hit and killed by a car overloaded with other firefighters, CHP says.
The incident happened just after 1 a.m. Saturday along Marysville Road, west of Old Toll Road, about 20 miles north of Nevada City.
According to the California Highway Patrol, another car heading east along Marysville Road stopped after the driver saw a person lying in the westbound roadway. Seeing a 2002 Hyundai Accent driving right into where the person was lying, the other driver started flashing his high-beams.
However, the Hyundai – reportedly driven by 26-year-old San Diego resident Andrew Gruenberg – kept on going and ran over the pedestrian.
CHP says that one of the six other passengers in the Hyundai – which is designed to only carry five passengers, including the driver – called 911 to report that they believe they had just run over an animal.
The Hyundai eventually stopped two miles down the road, where two of its passengers got off and into another car to drive back to the scene of the accident. They soon found that emergency personnel were at the scene, tending to the pedestrian who was hit by the Hyundai.
The pedestrian was identified as 32-year-old Camptonville resident Michael P. Kelley II. He had suffered major blunt-force trauma to his head and torso and was pronounced dead at the scene, CHP says.
CHP believes that alcohol played a factor in the incident, but no arrests have been made as of Sunday night.
Gruenberg, Kelley and all six other passengers in the Hyundai are said to be employed as firefighters for the Hotshots crew of the U.S. Forest Service in Yuba County, CHP notes.
The investigation into the incident is still ongoing.