This is an archived article and the information in the article may be outdated. Please look at the time stamp on the story to see when it was last updated.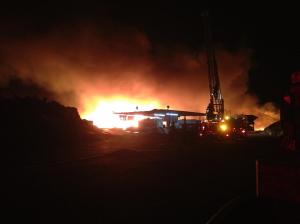 SACRAMENTO-
Firefighters converged on a large trash fire Wednesday night on Berry Avenue, near Power Inn Road.
Crews first responded not long after 10 p.m.
Investigators haven't yet said how the fire may have started, but initially believed munitions were possibly in the pile.