This is an archived article and the information in the article may be outdated. Please look at the time stamp on the story to see when it was last updated.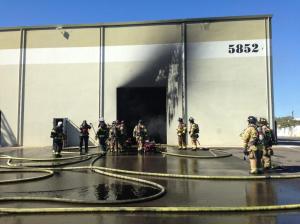 SACRAMENTO—
Fire crews had to douse a two-alarm fire at a limo business Sunday afternoon.
The scene was near 88th Street near Fruitridge Road.
Some limos may have been damaged in the fire, firefighters told us.
No one was injured in the fire, but there has been word on what caused the fire.