This is an archived article and the information in the article may be outdated. Please look at the time stamp on the story to see when it was last updated.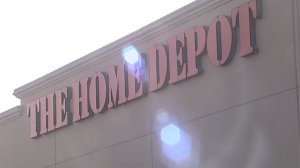 ELK GROVE–
Five Los Angeles-area residents were arrested in Elk Grove late Friday afternoon after allegedly stealing some copper wire from a Home Depot.
Elk Grove Police arrived at the W Stockton Boulevard store a little before 6 p.m. after loss prevention called about a theft in progress.
Store authorities say they saw the suspects put copper wire inside four vanities, paying for the vanities but not for the copper wire.
Police got the scene in time to catch three of the suspects at the store's exit, plus two others as they were loading the vanities into a truck. Another suspect ran from police and has not been found.
The stolen copper wire was found inside the truck.
In all, four men (Emmanuel Perez, 27, Jaldor Rodriguez, 29, Raul Aguilar, 32, Rudy Franco, 46) and one woman (Yvonne Zapata, 23) were arrested. All except Rodriguez hail from Los Angeles, who is an Alhambra resident.
The suspects are believed to be responsible for similar robberies at other Home Depots.