This is an archived article and the information in the article may be outdated. Please look at the time stamp on the story to see when it was last updated.
MURPHYS — The Calaveras County Sheriff's Office says six people were bound, beaten and tortured along a rural dirt road outside Murphys.
It all happened after a group of suspects drove several cars to a home on French Gulch Road near Murphys Sunday night for an illegal, prearranged marijuana deal. The residence was previously registered as a commercial marijuana site but had lost its registration in March, according to the sheriff's office.
When the armed suspects arrived at the home they threatened several victims and tied them up. The sheriff's office says the suspects were trying to force the victims to give them information on the whereabouts of more money and marijuana.
Investigators say the victims were robbed of marijuana, cash and a white van.
One of them was able to call 911, while another was severely injured.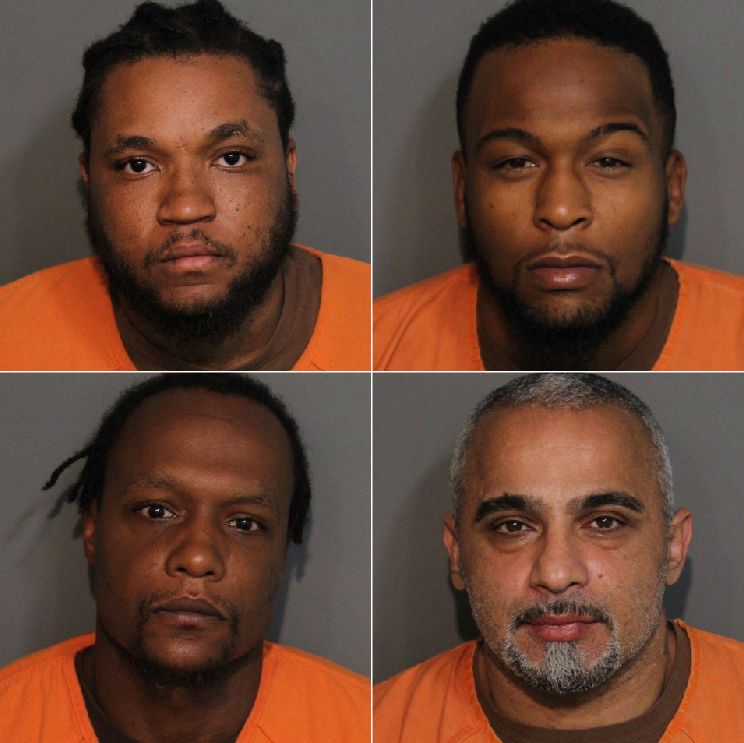 Investigators say a responding deputy tried to pull over the suspects' black Ranger Rover near the scene on Highway 12, but the driver took off — and jumped out. The SUV then hit a tree and a fence.
The driver was found dead a short time later. Cash was found on the ground around him.
Two suspects tried to make their getaway but were caught by a K-9 named Thor.
Nearby, deputies found the stolen white van and arrested the two men inside. Deputies discovered a large amount of marijuana inside the victims' van as well.
Mark Noble and Dontia Arrington of Illinois, Takia Khio of Roseville and Roddy Johnson of San Diego were booked into the Calaveras County Jail. Investigators say Noble and Arrington are members of the Black P Stone and Latin Kings street gangs in Illinois.
Two more suspects are still on the run, detectives said.