This is an archived article and the information in the article may be outdated. Please look at the time stamp on the story to see when it was last updated.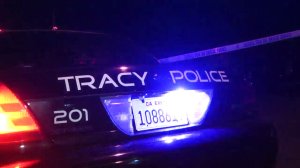 TRACY—
Police in Tracy are saying that four teens have been arrested in connection to a vandalism spree that hit about 60 cars, as well as several homes.
The arrests happened Friday night, according to a release from the department. Tracy Police officers stopped a car that matched the description of a car linked to the suspects near Tracy Boulevard and Sycamore Parkway.
In their subsequent investigation, officers note that evidence was found in the car that linked the teens to the vandalism. Further, statements made by people inside the car also helped police identify the teens allegedly responsible.
In total, three 18-year-olds and a 19-year-old were arrested. Their names have not been released.
Anyone with more information on the case is asked to call the Tracy Police Department, as the investigation is still ongoing.