This is an archived article and the information in the article may be outdated. Please look at the time stamp on the story to see when it was last updated.
SACRAMENTO – The East Area Rapist suspect, Joseph DeAngelo, had his first court appearance yesterday. He was formally charged with the murder of Brian and Katie Maggiore.
Committed in 1978, the Maggiores were the first murders linked to the East Area Rapist.
The arrest is a huge relief for those close to the young couple.
Young and in love, Katie and Brian were 20 and 21 years old respectively. They were barely married two years when investigators say they were shot and killed while walking their dog near their Rancho Cordova home.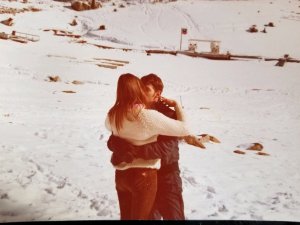 After the murders, 40 years ago, there were no answers. No one officially connected the crime to the East Area Rapist who, at the time, was terrorizing Sacramento, breaking into homes and attacking women and couples.
To longtime friends like Susan Conell, the loss was simply a shock.
"They were so friendly, such good people, came from good families. We just couldn't understand," said Conell.
Conell grew up with the Maggiores in Fresno, California.
She says they were in love, looking forward to traveling the world and having a family.
Their romance cut short by a seemingly random shooting.
It was not until recent years that investigators linked the Maggiore murders to the East Area Rapist.
The elusive criminal is believed to be behind a dozen murders, 50 rapes and over 100 burglaries across California.
With a suspect formally charged for the Maggiore's murders and after years of pain and questions, loved ones are finally feeling some relief.
"I was glad to see he looked like he was in pain. I believe the shock has hit him, he looks like he's in shock," said Conell
However, Conell is still not completely satisfied. She wants to hear a confession.
"DNA, that's a good indicator but I would love for him just to acknowledge what he's done," said Conell.
Conell says Brian's mother is still alive and both of Katie's parents are still living. She is glad they lived to witness an arrest in the case.
Conell is also grateful investigators never gave up their search for the notorious criminal.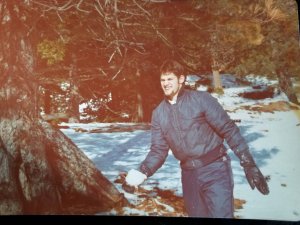 Joseph DeAngelo will make his second appearance in court on May 14th.