This is an archived article and the information in the article may be outdated. Please look at the time stamp on the story to see when it was last updated.
MODESTO -- A half naked woman has been found dead in an alleyway in Modesto Friday morning.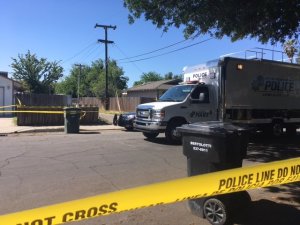 A passerby alerted neighbors to her body near Evergreen Avenue and Carver Road around 9 a.m.
Investigators are calling her death suspicious but they are still in the early stages of their investigation so it is not known how the woman died or if she had any cuts or bruises.
They have said there is no connection between this investigation and other recent death investigations.
Authorities say there is a high concentration of homeless people in this area.
Stay with FOX40 for updates on this story.