This is an archived article and the information in the article may be outdated. Please look at the time stamp on the story to see when it was last updated.
Baby Missing in Yolo County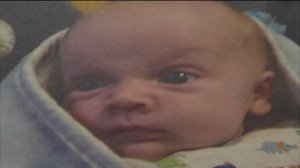 Authorities are searching for baby Justice Rees who's only about a month old. His mother 22-year-old Samantha Green says they were both abducted.
They were last seen together on Monday.
Green is now being monitored at the Woodland Memorial Hospital after a nearby resident found Green at Ridgecut Slough near Knight's Landing. However, her son Justice is still missing.
Anyone with information is urged to contact the Woodland police.
Stockton No Longer in Bankruptcy
Stockton is off to a fresh start today as they are officially out of bankruptcy.
It's reported last October a judge ruled city's bankruptcy exit plan was achievable. And on February 4th, the judge Christopher M. Klein signed a confirmation order for the city to choose their exit date.
CHP Cadets Honoring Fallen Officers
Over 80 CHP cadets are preparing to graduate from the academy later this week. And as a rite of passage, they ran 5 miles this morning from the academy in West Sacramento to the Sacramento Peaceful Officer's Memorial monument across from the State Capitol.
CHP says the run is a part of tradition, where cadets pay their respects to those before them and reflect on the dangers of the job that they are about to embark on.
For more on these stories, breaking news and today's top headlines, tune into FOX40 News in the morning from 4:30 a.m. to 10 a.m., Monday through Friday.