This is an archived article and the information in the article may be outdated. Please look at the time stamp on the story to see when it was last updated.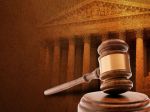 MODESTO-
An attorney known for taking high-profile or controversial cases, Gloria Allred, is in a Modesto courtroom Tuesday in connection with a teacher facing sexual misconduct charges.
James Hooker allegedly had an inappropriate relationship with a student in 1998 while teaching in Davis. He appeared in court Tuesday for a preliminary hearing.
Allred walked into court a little late, and appeared to be representing the victim. When asked a question by the judge about releasing the victim's medical records, Allred responded that she had not read over the whole case yet.
Her client, identified only as "Jane Doe", took the witness stand Tuesday and said Hooker came to her hotel room while at a student conference in Florida when she was 17. She said they engaged in playful wrestling, then stayed in touch over email sending love notes back and forth.
"Jane Doe" told the court she visited him at Davis High School where he worked during the summer. They had their first kiss at Hooker's mom's house, and also kissed at the school in a storage closet.
Hooker gained national attention himself after leaving his family to move in with a student he was having a relationship with earlier this year.
He was teaching Enochs High School at the time he moved in with Jordan Powers. Powers' mom claims the romantic relationship between her daughter and Hooker began before she was 18, and still a minor.
Tammie Powers told FOX40 Tuesday she has been asked to testify in the case about the 1998 charges, although she does not know the victim.
Earlier in the day, the judge denied a request to stop the victim's psychiatrist from testifying. The Judge said since the court doesn't know what the doctor will say, or what the attorneys will ask, she could not stop them from taking the stand.