This is an archived article and the information in the article may be outdated. Please look at the time stamp on the story to see when it was last updated.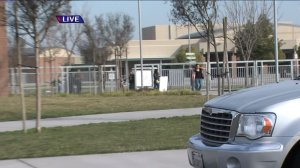 MODESTO-
A high school in Modesto was locked down at the beginning of the school day as investigators looked for suspects in the area.
Stanislaus County Sheriff's deputies were called out for a home invasion reported early Wednesday morning along Roselle Avenue.
As they searched for the suspects, they locked down Enochs High School, which is near the crime scene, for about an hour or so.
Although the lockdown was lifted, some parents FOX40 spoke with decided to voluntarily take their kids out of school for the day.
No word if the suspects have been located, detectives are still at the site of the home invasion investigating.