This is an archived article and the information in the article may be outdated. Please look at the time stamp on the story to see when it was last updated.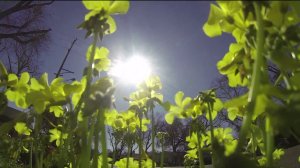 SACRAMENTO-
Temperatures will be in the triple digits this weekend, prompting health concerns for the unprepared.
"Heat stroke and sun burn," said Phillip Aguilar.
Aguilar got a bad dose of both last year. This weekend, he plans to play it safe – reapplying sunscreen every two hours. Doctors say they fear most others won't.
"Lots of times, people decide to go for a run or over do themselves and can become dehydrated," said Dr. Justin Wagner.
If you have outdoor plans and don't want to end up in the emergency room, start drinking plenty of water now. It's also important to avoid the most dangerous UV Rays between 10 a.m. and 4 p.m. Your body will also tell you when you need to rest.
"Weakness, nausea, dizziness, sweating, profuse sweating and maybe a fever," said Wagner.
If you ignore those warning signs then comes the real problems.
"Altered mental status, comatose, high fevers of 104, 105," said Wagner.
Babies, elderly and the chronically ill can become heat sick much quicker than others, so planning your events during cooler times is important.
Kimberly Rankin filed this report.