This is an archived article and the information in the article may be outdated. Please look at the time stamp on the story to see when it was last updated.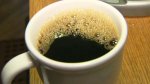 RANCHO CORDOVA-
Ken Gilmore is legally blind, has had two heart attacks and now he's losing his business.
"I'm a 47-year-old barista," said Ken Gilmore, the owner of Epiphany Coffee and Team. "Where am I going to get a job?"
Gilmore started his coffee shop 15 years ago inside the VA Medical Center at Mather Field, but now he's getting the boot.
"We got a 90 day notice that we have to vacate and move out," Gilmore told FOX40.
The United States Department of Veterans Affairs says they appreciate Gilmore's service, but they've decided to go in another direction.
"Veterans affairs told me they want a standardize quality of service nationwide, making everything Starbucks coffee," Gilmore said.
Veterans Affairs told FOX40 that's not exactly how it works; they want to save money. They are taking care of coffee services themselves, meaning they get to decide what type of coffee to buy and brew.
Veterans Affairs' Public Information Officer Robin Jackson stressed that their decision wasn't because a chain was moving in.
Gilmore says he doesn't believe that and the grounds won't be the same.
"The government should support small business, not teaming up with large business," he said.