This is an archived article and the information in the article may be outdated. Please look at the time stamp on the story to see when it was last updated.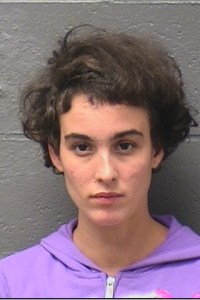 MARYSVILLE—
A 27-year-old Marysville woman was arrested for felony child endangerment charges when her 11-day-old infant was found dead in a drug-filled hotel room.
Yuba County Sheriff's deputies showed up at the S. Beale Road motel Wednesday to investigate the infant girl's death, according to a release from the department.
Inside the hotel room, hypodermic needles, plastic baggies, scales and other drug paraphernalia was found. One needle, uncapped and fully exposed, was found on the ground – easily within the reach of another 5-year-old boy said to have also been living in the hotel room. Heroin was found in the needle, deputies say.
Jennifer Marie Sierra, 27, had been arrested on Wednesday for outstanding warrants. However, authorities arrested Sierra again on Thursday for felony child endangerment charges.
Authorities are waiting on results from an autopsy done on the infant to determine how she died.