This is an archived article and the information in the article may be outdated. Please look at the time stamp on the story to see when it was last updated.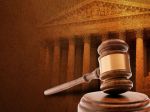 LOS ANGELES (LA Times)-
A federal judge today sentenced the filmmaker behind "Innocence of Muslims," the anti-Islam film that sparked rioting across the globe, to a year behind bars after the man admitted to violating the terms of his release from an earlier conviction.
Mark Basseley Youssef admitted to four violations, including lying to his probation officer and using bogus names. In exchange, prosecutors dropped four other counts, including allegations that he lied about his role in the film's production.
Youssef was convicted in 2010 of bank and credit-card fraud, in which he was accused of causing $800,000 in losses.
For the latest information go to www.latimes.com.