This is an archived article and the information in the article may be outdated. Please look at the time stamp on the story to see when it was last updated.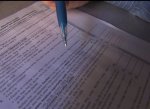 WASHINGTON-
The IRS is offering free tax return help for those who qualify.
The Volunteer Income Tax Assistance program (VITA) is available for those who make $51,000 or less. A similar program for the elderly, Tax Counseling for the Elderly (TCE), also exists for those 60 and older.
For more info on the VITA and TCE programs, visit the IRS website by clicking here.