This is an archived article and the information in the article may be outdated. Please look at the time stamp on the story to see when it was last updated.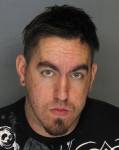 STOCKTON-
Convicted last month in the kidnapping and murder of 23-year-old Dalene Carlson, Jason Gilley was sentenced to life without parole Monday.
Carlson disappeared August 2011, and her body was found in a field in Escalon in the following October. Gilley was arrested and charged days later.
Gilley was convicted October 3. The jury also found Gilley guilty using a gun in Carlson's murder, and guilty of murder during the commission of a kidnapping.
Through the entire investigation and trial, Gilley's mother has maintained that her son is innocent.