This is an archived article and the information in the article may be outdated. Please look at the time stamp on the story to see when it was last updated.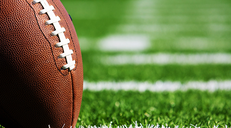 (CNN) — A federal judge declined Tuesday to approve a proposed $760 million settlement of claims arising from concussions suffered by NFL players, saying she didn't think it was enough money.
"I am primarily concerned that not all Retired NFL Football players who ultimately receive a Qualifying Diagnosis or their related claimants will be paid," wrote Judge Anita B. Brody of the U.S. District Court for the Eastern District of Pennsylvania in a 12-page memorandum.
Brody described as "commendable" the efforts made by the players' representatives and the NFL to reach a negotiated resolution to the class-action lawsuit but said she had made her decision "in light of my duty to protect the rights of all potential class members and the insufficiency of the current record."
The estimated 20,000 class members contemplated over the settlement's 65-year lifespan include former players with early dementia, moderate dementia, Alzheimer's disease, Parkinson's disease, amyotropic lateral sclerosis and/or death with a postmortem diagnosis of chronic traumatic encephalopathy, a brain disorder.
Resolutions of class-action lawsuits can have a binding effect on parties who were absent from the resolution, Brody noted, citing precedent. "The class member may not protest that she was not present at the class action; her membership in the class constitutes her presence for preclusion purposes."
Brody added that the monetary award fund "may lack the necessary funds to pay Monetary Awards for Qualifying Diagnoses."
She noted that if only 10% of retired NFL players eventually receive a qualifying diagnosis, "it is difficult to see how the Monetary Award Fund would have the funds available over its lifespan to pay all claimants" at the levels stipulated.
She called for additional evidence from the parties involved.
In response, an NFL spokesman said the league respected Brody's request for more information as a step toward preliminary approval.
"We will work with the plaintiffs' attorneys to supply that information promptly to the court and special master," Greg Aiello said in a statement. "We are confident that the settlement is fair and adequate, and look forward to demonstrating that to the court."
–By Tom Watkins. The-CNN-Wire
™ & © 2014 Cable News Network, Inc., a Time Warner Company. All rights reserved.