This is an archived article and the information in the article may be outdated. Please look at the time stamp on the story to see when it was last updated.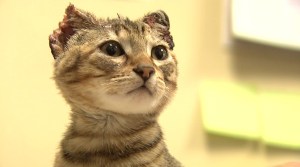 SACRAMENTO—
Officials from the Front Street animal shelter told FOX40 Sunday that the cat found burned a few weeks ago had to be euthanized due to its injuries.
The shelter had taken to calling the cat "Phoenix." It was found in a South Sacramento neighborhood, near Manorside Drive and Meadowglen, over two weeks ago smelling of gasoline and suffering from severe burn injuries.
A $5,000 reward for information is still being offered to catch those responsible for the kitten's injuries.
Anyone with a tip in this case can call Animal Care Services at (916) 808-8333.