This is an archived article and the information in the article may be outdated. Please look at the time stamp on the story to see when it was last updated.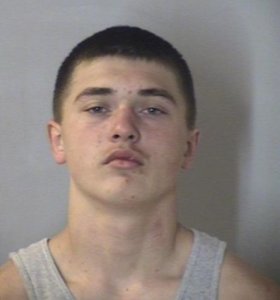 OROVILLE — Officers chased down an 18-year-old and his two passengers Saturday as the driver led them on a high-speed pursuit through the streets of Oroville in a stolen car.
At around 4:35 p.m. Officer Khan of the Oroville Police Department spotted a car that had been reportedly stolen from Oroville earlier in the day. It was being driven near Montgomery Street and Washington Avenue by George Wright, according to Sgt. J Hooks of the Oroville Police Department.
When Officer Khan attempted to pull Wright over he led Khan and additional officers on a high-speed chase out of town down Oro Dam Boulevard. During the chase, Wright drove the car at speeds well past 100 mph and ran multiple stop signs and red lights.
Wright then turned the stolen car around at Glenn Avenue and sped back into Oroville.
Coming to a stop near the intersection of Villa and Montgomery Streets, Wright and a woman left the car and fled away from officers. A third passenger remained in the vehicle; they were released after being questioned.
Butte County Sheriff's and California State Parks officers aided the Oroville Police in setting up a perimeter to locate Wright and the other passenger. Officials found the woman first, who was also released by officers after being questioned.
Police received a call about Wright hiding in a resident's backyard. Upon being found there, Wright led officers through multiple yards, but was eventually discovered underneath a backyard shed.
Officials were able to recover the stolen vehicle.
Wright has been booked at the Butte County Jail on a number of charges and his bail is set at $126,000.