This is an archived article and the information in the article may be outdated. Please look at the time stamp on the story to see when it was last updated.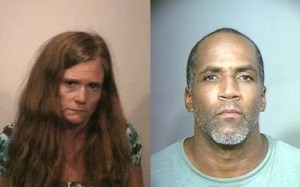 MODESTO—
A man and a woman have been arrested for the murder Mario Albo, Stanislaus County Sheriff's announced Thursday.
Albo's body was found near Ridge Road and Hilltop Lane on the outskirts of Modesto Wednesday afternoon. Authorities were alerted to the body by an anonymous call.
Deputies at the scene saw 45-year-old Cory Cline in the area and noted that she was acting suspicious. She, along with 45-year-old Quinton Lambert, lived at the home where Albo was soon found dead.
Deputies found that Albo, 30, looked to have shot to death.
Thursday, Cline and Lambert were arrested after being questioned about Albo's murder. They face murder and conspiracy to commit murder charges.