This is an archived article and the information in the article may be outdated. Please look at the time stamp on the story to see when it was last updated.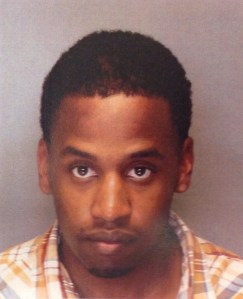 WINTER—
The U.S. Marshals have joined in on the hunt for a man suspected of murdering his ex-girlfriend in Winters.
William Carl Gardner III, 30, is said to be the gunman who shot Leslie Pinkston to death in downtown Winters Monday morning. A North Sacramento home connected to Gardner was searched later in the day, but as of Wednesday afternoon there has been no trace of the man.
The U.S. Marshals Service have now offered up a $2,000 reward for information on where Gardner may be.
According to authorities, Gardner has been also known to go by Malik Mahammad. He should be considered armed and dangerous, authorities warn.
Anyone with information on where Gardner may be is asked to call Officer Goodwin at (916) 417-0302 or Winters Police at (530) 795-4561.