This is an archived article and the information in the article may be outdated. Please look at the time stamp on the story to see when it was last updated.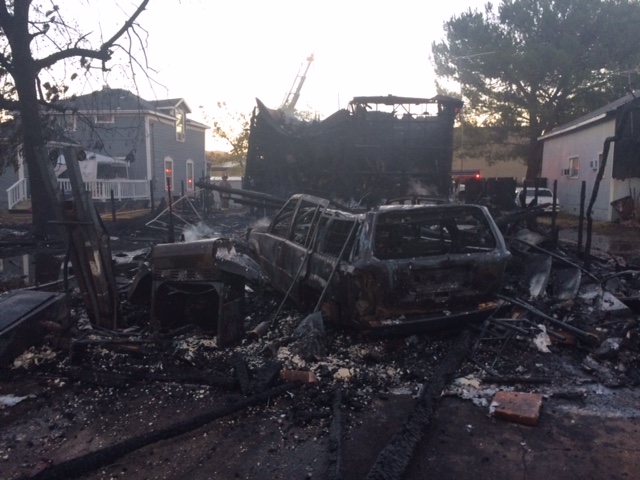 LINCOLN — A house fire that began at 4:30 Friday morning destroyed one house off of Seventh Street near Lincoln High School.
The fire would eventually spread to the home's garage and neighboring sheds as well as part of a home next to it.  Additional sheds on the other side of a back alley were also damaged.
Fire investigators were on scene to try to figure out how the fire started, although the origin was in the back portion of the home.
No civilians were injured as the woman who lives in the home that burned was able to get out.
A firefighter with the Rocklin Fire Department did suffer minor injuries and is expected to be OK.
"I thought it was going to get my home too," said neighbor Larry Conway.
Many neighbors were alerted of the fire by Lincoln police officers who happen to live in an apartment across the street.
A spokesperson for the Lincoln Fire Departments said flames reached 100 feet and gusty winds allowed the fire to spread down and across the alley to the the home's sheds.
The Roseville, Rocklin, and Placer County Fire Department's also assisted with engines and personnel, a total of nine fire trucks were used including a ladder truck.