This is an archived article and the information in the article may be outdated. Please look at the time stamp on the story to see when it was last updated.
SACRAMENTO — Three months after a drive-by shooting into a South Sacramento home killed 3-year-old Azalya Anderson, sheriff's detectives have arrested three suspects in connection to the events that September evening.
The news comes as both a relief and a source of anger to her mother, Paula Anderson.
"I got words that I probably can't even say on TV but they're cowards. I don't got nothing to say," Anderson said. "You guys didn't see my daughter's toys in the front yard? Do you guys get glorification or, you know, off of killing a 3-year-old or shooting into a house that has children in it? It's like you ain't men, you're little boys."
Investigators characterized the suspects as gang members. Christopher Ritchie-Bibbs and Reginald Nash were booked on suspicion of shooting into the Della Circle home the night of Sept. 11 of last year. Azalya died just a few days later.
Also arrested was Marquees Wilson on suspicion of being an accessory after the fact.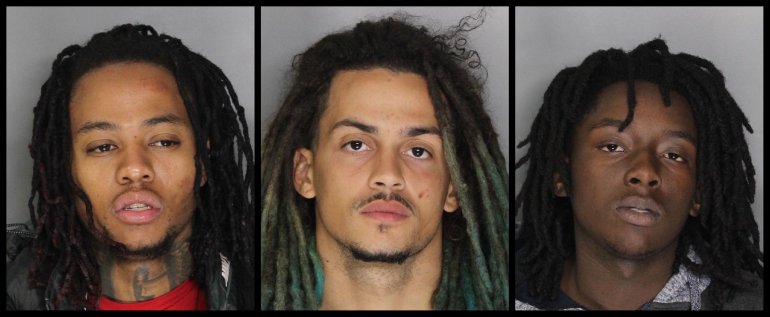 Ritchie-Bibbs and Nash are both being held on $1 million bail. Wilson has since been released on bail.
Sacramento County Sheriff's Sgt. Shaun Hampton reports the suspects were not arrested for the murder of Azalya because of Senate Bill 1437.
"Senate Bill (1437), which was recently enacted into law, makes these types of gang shootings very difficult to prosecute as homicides," Hampton said.
Detectives were dogged on making the arrest, despite the fact it was for a lesser charge.
"Because of this Senate bill they are currently in custody for murder but will be released as a result of this new law," Hampton said.
The past few months have been very difficult for the family and as they move forward they'll always carry Azalya in their hearts.
"She was fun," Anderson told FOX40. "She was kind. She had a little mug where she would mug you if you didn't know her."
"This was an innocent child and that it is time for us to come together as communities, as a country, and put the guns down," said family friend Jamilia Land.
(Editor's note: In the video, Sgt. Hampton says the suspects were not arrested because of Senate Bill 1421. He later said he misspoke and meant to say Senate Bill 1437.)