This is an archived article and the information in the article may be outdated. Please look at the time stamp on the story to see when it was last updated.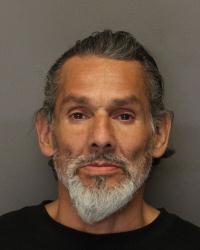 FAIRFIELD — A woman was followed home Saturday night by a man with a machete.
The woman noticed Anthony Valencia, 55, pursuing her as she drove toward her home off of Pennsylvania Avenue, according to the Fairfield Police Department. Valencia followed the woman up to her driveway and stayed there, watching her from his car.
After leaving in her car and being tracked by Valencia yet again, the woman decided to return home to run inside and call police.
Nearby officers discovered Valencia parked outside the residence and took him into custody.
Valencia was found in possession of a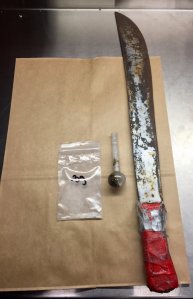 concealed machete, suspected methamphetamine and methamphetamine smoking paraphernalia, according to the Fairfield Police Department.
A Fairfield resident, Valencia was on probation out of Yolo County during the time of the incident.
He has been booked into the county jail.