This is an archived article and the information in the article may be outdated. Please look at the time stamp on the story to see when it was last updated.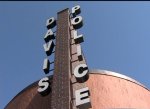 DAVIS-
The City of Davis is asking people to adopt a park. They are recruiting and training people to help in the general care and maintenance of neighborhood parks and greenbelts.
Thursday night, city police officers will be sharing information about graffiti abatement, crime prevention tips and answer questions about code enforcement at Slide Hill Park from 5-7 p.m. Anyone interested in helping to "adopt" Slide Hill Park can attend.
Officers will hold similar events at other Davis parks on the following dates:
Thursday, June 19th at Whaleback park from 5-7pm
Thursday, June 26th at West Manor Park from 5-7pm
Thursday, September 4th at Chestnut park from 5-7pm
Thursday, September 18th at Arroyo Park from 5-7pm
Thursday, October 2nd at Oak Grove Park from 5-7pm
Thursday October 16th at Walnut Park from 5-7pm