This is an archived article and the information in the article may be outdated. Please look at the time stamp on the story to see when it was last updated.
SACRAMENTO -- The Sacramento Police Department investigated Sunday after reports of another possible threat against Kennedy High School circulated on social media.
School officials called police around 10 a.m. to notify them of the report regarding the alleged threat.
"I [saw] a text message how this guy posted a gun and I don't know who it was," said sophomore Christopher Zaragoza. "I don't feel safe at the school and you never know what is going to happen. And you don't know who is the person who's going to shoot up the school. Maybe he's in my class, or her."
In a statement posted on Twitter and sent to parents and students Sunday night, Principal David Van Natten said police had made contact with the person they suspected made the alleged threat. Later in the evening during a press conference, Vance Chandler with the Sacramento Police Department confirmed no threat had been made.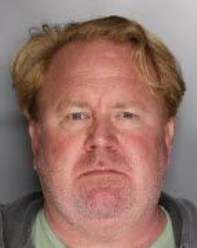 While investigating, police arrested Brent Craig, 47, and a 17-year-old on suspicion of possessing an illegal rifle, among additional firearms. Craig was also arrested on suspicion of child endangerment, according to Chandler. Their arrests were not connected to any threats made against the school.
Classes at Kennedy will be in session Monday and police will be present at the campus for safety purposes.
On Friday, some students received a text message about bombs that had been allegedly planted on campus. All classes were evacuated following the threat, leaving students and parents on edge.
"We know that this has been a very difficult week for the Kennedy community," Van Natten wrote Sunday. "Rest assured that our school is safe."
https://twitter.com/SCUSDKennedy/status/975547850267377671