This is an archived article and the information in the article may be outdated. Please look at the time stamp on the story to see when it was last updated.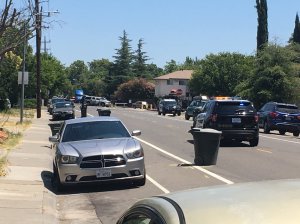 ARDEN-ARCADE -- Sacramento Sheriff deputies, detectives and SWAT are on the scene of a standoff at an apartment complex in the Arden-Arcade area.
Authorities responded to the area of 3500 Morse Avenue, near Edison Avenue, around 7 a.m. for reports of someone shooting a BB gun.
Investigators found evidence at the scene that indicate shots may have been fired from a real gun.
The suspect is believed to be in an identified apartment unit within the complex; the other apartment units have been evacuated.
One victim was transported to the hospital with unknown injuries but authorities said the injuries are non-life threatening.