This is an archived article and the information in the article may be outdated. Please look at the time stamp on the story to see when it was last updated.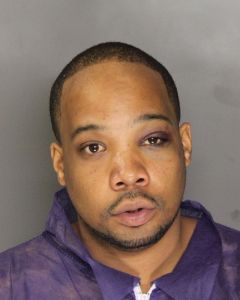 ARDEN ARCADE–
Two men shot, deputies say, one of them now dead, and several injured.
Neighbor Michelle Powers remembers, "A woman screaming and screaming … No, no no!"
Powers and her neighbors were still taking it all in as the crime scene was cleaned.  The messy scene on Saturday morning at The Pointe Apartment Complex off of Bell Street was a party scene Friday night.
"I tried to help them," says Abisi Racule, a Chaplain, who happens to live across the way.
Racule heard the first bullet and ran outside to try and help his neighbors.
"I try to come and comfort them, that's my main task."
But, Racule admits he wasn't on the job early Saturday around 1:30 a.m. when the shooting happened.
Sheriff's announced Saturday night that they had arrested the man they believe to be the only suspect, 30-year-old Donnell DeShawn Stean. Rickey Howard, 33, was identified as the man pronounced dead at the scene.
An unidentified 18-year-old was the other victim of the shooting. He was transported to a hospital and is expected to survive, sheriff's note.