This is an archived article and the information in the article may be outdated. Please look at the time stamp on the story to see when it was last updated.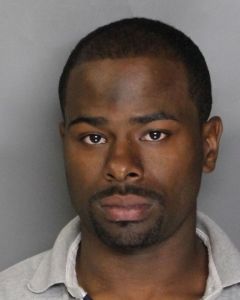 ARDEN ARCADE-
A man is now under arrest in connection with a gruesome case of animal cruelty. Willie Bee Turner, 20, is accused of burning a dog caged in an animal carrier on the sidewalk outside a Masonic Lodge.
Last month, firefighters were called to the Oak Plains Masonic Lodge along Becerra Way late one night for what was described as a small fire. After putting out the flames, they realized a dog had been burned inside a cage.
Meanwhile, Sacramento County officials conducted a necropsy and determined the dog had been between 8-9 months old, and was a small, mixed-breed female who was burned alive.
"If someone can get away with doing something like this to an animal, then it might allow them the confidence to try it one step further. And it could be on a child or a human being. These things need to be addressed at this level, because this level is bad enough," Lisa Bowman, with the Sacramento County Sheriff's Department said.
Private and public groups donated to a reward offered for information in the case leading to an arrest. More than 70 calls came in with information. Now, multiple agencies who helped investigate this case, will decide who will get the reward money.
Thanks to tips from the public, and the joint investigation between officers and animal services, Turner was identified as a suspect. He is now being held at the Sacramento County Jail on an animal cruelty charge.