This is an archived article and the information in the article may be outdated. Please look at the time stamp on the story to see when it was last updated.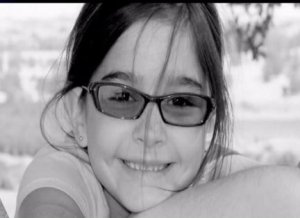 CALAVERAS COUNTY—
Authorities have made an arrest in the murder of 8-year-old Leila Fowler.
The girl's 12-year-old brother has been arrested. As reported at the time news of the murder broke two weeks ago, the boy was in the home at the time of the incident.
He was arrested at 5:10 p.m. Saturday at the Valley Springs substation on a charge of homicide, Calaveras County Sheriff Gary Kuntz said at the press conference.
"Citizens of Calaveras County can sleep a little better tonight," Kuntz also said.
No motive or any further details about the case were given at the press conference. Authorities noted that the investigation is still ongoing, with more than 2,000 man-hours put into the case.
Over the past week, investigators have continued their search for evidence in two ponds near the Folwer home.
Last week, a neighbor who originally reported seeing a man run from the Fowler home at the time of the murder recanted his story, investigators said.
Fowler's family held a private memorial service for Leila on Tuesday.
California law only allows children as young as 14 to be tried as an adult. If the 12-year-old is convicted, he could expect to be released by the time he is 25.
FOX40 will continue to follow this story. Keep checking FOX40.com for updates.