This is an archived article and the information in the article may be outdated. Please look at the time stamp on the story to see when it was last updated.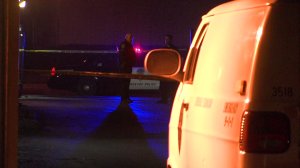 STOCKTON—
A brother and sister have been arrested in connection to the shooting death of a 22-year-old man, police say.
The shooting happened at the Westpointe Apartments along West Lane around 9 p.m. Saturday, Stockton Police said.
Officers showed up at the scene and found that a man – now identified as Marshawn Black – had been shot multiple times. He was pronounced dead at the scene.
Sunday evening, police arrested 32-year-old Sarim Chabb and 27-year-old Sarath Chab in connection to the homicide.
Police have not commented on any possible motive in the shooting.